About
Idaho Kombucha is a small-batch brewery located in Boise, Idaho. Like most kombucha brewers we began in our home kitchen with a one gallon glass jar and a gifted SCOBY. Over the years our batch sizes have increased, but we still employ the same artisan brewing techniques to handcraft traditional kombucha full of live cultures. And, we thoughtfully produce unique flavors with organic ingredients from local and regional farms. We always use real fruits, flowers, herbs and roots; nothing artificial.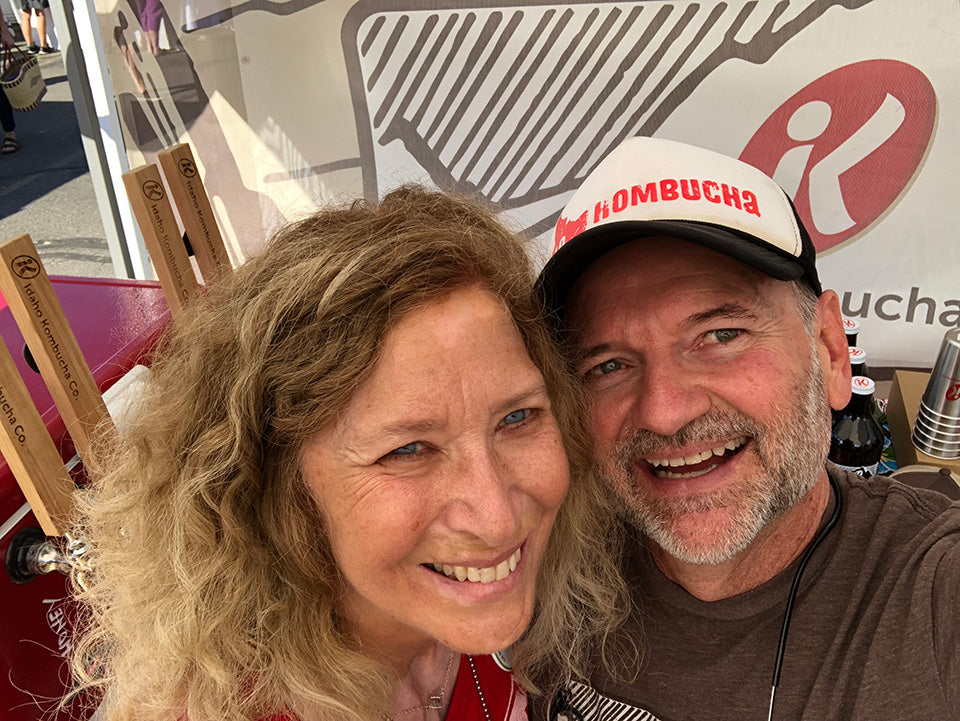 Meet the Makers
Idaho Kombucha was founded in 2015 by Mike & Terri Landa. Prior to making kombucha, Mike worked in advertising and graphic design for 20+ years. He loves the science of fermenting and serves as head brewer, delivery guy and all-around player.

Terri was previously employed 20+ years as the wellness manager for a large health system. She loves culinary pursuits and is the alchemist behind our flavors. Mike calls her the "recipe whisperer!"

Neither Mike or Terri have food backgrounds (unless package design and nutrition consulting count), but they both enjoy eating, cooking and new food adventures.